Veneers - Enhancing Your Smile - 05/15/2003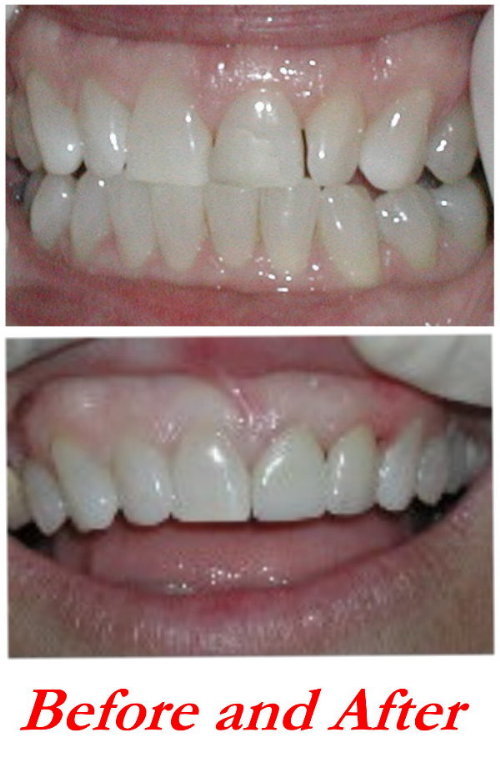 What Are Veneers?
Veneers are a thin, translucent coating made out of porcelain or resin (plastic). They are applied to the front teeth to improve their color, size, or shape. Veneers can help you achieve the smile you want. I completed the case to the right last week. And, you're right, the color is not a perfect match in this light but it looked very natural in person.
Are Veneers Right for You?
Veneers can correct many dental problems. These include:
Teeth discoloration from medication or age
Front teeth that are worn or chipped
Gaps and other spaces between teeth
Crooked teeth
Let your dentist know why you want veneers. If they are not right for you, another type of treatment may be an option.
The Procedure
Veneers may require 2 or 3 office visits from start to finish. Your dentist first examines your teeth. He or she will then discuss what kind of veneers will be used. You and your dentist will choose the right veneer color for your new smile. Your teeth are then prepared for veneers. And the veneers are bonded to your teeth.